Holiday shopping season is upon us, and while you may be focused on supply chain issues slowing down your order, buying gifts is an opportunity for nearly 70 percent of us to make impactful purchases based on our values. As many of us continue to work remotely, you may be tempted to shop out of convenience, but where we buy our holiday gifts can make or break a small business. I've experienced it firsthand as founder of Brother Vellies.
American shoppers spend around $800 billion during the holiday season each year, even amid a global pandemic and fears of recession. And while Black people represent nearly 15 percent of the U.S. population, less than half of 1 percent of those dollars will go to brands owned or founded by Black entrepreneurs.
Last year, when George Floyd's murder captured the attention of the nation, corporations and individuals alike declared that Black Lives Matter. And yet economic activity in the last year and a half proves little to no tangible difference as support for Black businesses dropped to pre-COVID levels after the surge last summer. Since June 2020, my nonprofit the Fifteen Percent Pledge has been calling on companies to fill 15 percent of their shelf space with Black-made products, and already we've created nearly $10 billion in revenue for Black-owned businesses. Just imagine the impact we can all make if we allocate 15 percent of our holiday spending to these brands.
Black business owners often hire from their communities, spend with Black vendors and create wealth they can pass along for generations. This is how we make progress toward closing the racial wealth gap in this country.
Despite being more likely to start a new business than any other racial group, Black entrepreneurs receive only 1 percent of venture-capital funding. And only 4 percent of Black businesses last longer than 3.5 years, compared to around 55.5 percent of all businesses. Consumers need to step up to support these businesses that bring life and vibrancy to communities across the country.
If you need inspiration when buying Black this holiday season, the Fifteen Percent Pledge has compiled a gift guide with some of our favorite Black-made products. For example, BLK & Bold, the first nationally distributed Black-owned coffee brand, combines purpose with quality products. The company offers specialty coffees and teas, and donates a portion of their profits to initiatives focused on youth and workforce development, and tackling youth homelessness.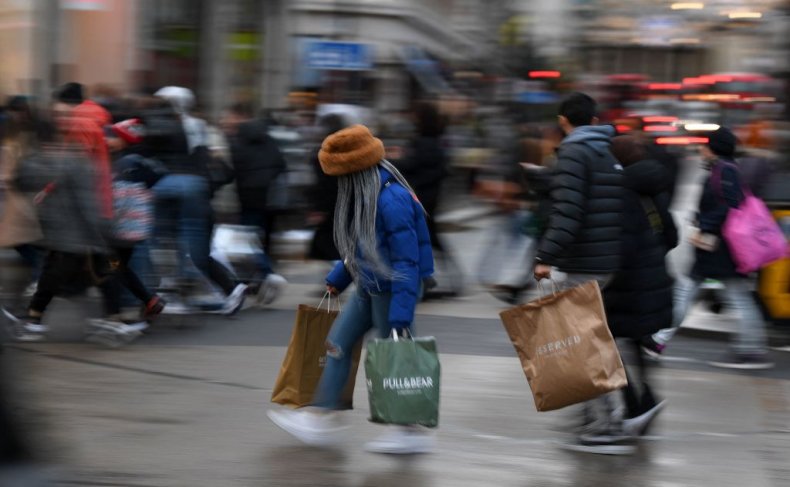 Frères Branchiaux Candle Co. is a family-run candle company, offering beautifully scented hand-poured candles. The company, which was founded by three young brothers, donates a portion of their profits to local Washington, D.C. homeless shelters.
I know these business owners, and I consider them my peers. I know the power of one successful season, and the opportunity that comes with heightened sales. Faster hiring, increased production, more marketing, all to grow and scale a business that deserves to be on your holiday shopping list.
But it's not only small businesses that stand to benefit from shopping Black. From Nordstrom to Moda Operandi, Fifteen Percent Pledge partners will also be amplifying this call to action and the Black-owned brands on their shelves this holiday season. Because supporting Black brands is good for their bottom lines. Look at Gen Z consumers, whose retail spending totaled more than $800 billion in 2015. This generation is 1.4 times more likely to name inclusivity as a major factor in their purchasing decisions, and over 90 percent of Gen Z shoppers believe retailers should address racial equality.
Momentum is growing. Retailers across the country are engaging with Black-owned brands to meet shoppers' rising expectations for products that meet their needs and promote inclusivity. Dozens have made bold commitments to work with the Fifteen Percent Pledge to change the composition of their shelves, and we have helped put nearly 400 Black-owned businesses on the shelves of major retailers in just one year.
Our dollars make a difference. How we spend them shows companies what we want, from the products on their shelves to the causes they support and how they are resourcing and advancing staffers of color.